Christmas 2009

All is well, all is well.
Angels and men rejoice!
For tonight darkness fell into the dawn of love's light,
Sing alleluia!

Dear Friends,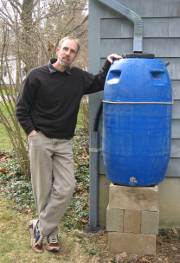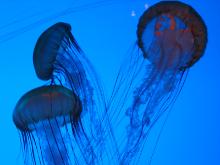 Merry Christmas and Happy New Year from all of us. This page is a photographic annotation of the email (or regular post) that you may have received. [If you want to see a bigger (and sometimes also wider) version of the pictures, just click on them.]
In April Tim did something he has wanted to do for a long time: he installed a water barrel! With a hose on it and the water pressure we can water all the plants that I move around the yard. Why buy it when you can dig it up and transplant it!
We took advantage of the wonderful Boston Aquarium. Here are the always graceful jellyfish. If you are in our area, please come visit so we can show them to you up close!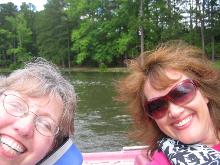 I continued my painting class this year. Here is an oil painting of a still life the teacher set up. (They are lemons.) I made it into cards and have been selling them and other cards at the local jewelry store in town. I will not be able to retire on this pittance but it is fun to be actually selling something!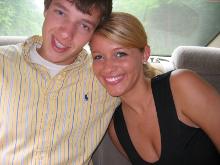 I traveled in May to see my sister Sally's (and her husband Dave's) daughter graduate from high school. Here is a photo of Virginia and her brother, Kurt. I spent time with my sister Sally at Callaway Gardens enjoying the paddle boats. Later in the year we were able to have my other sister Beth and her husband stay with us for a month before they went to Cambodia for nine months. If you are interested, Beth has a blog at elizabethacurry.vox.com/?_c=ebnv1 and Kevin has one at curry508.wordpress.com . Kevin is teaching at a college there and also working on the installation of water filtering systems in the villages.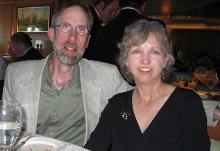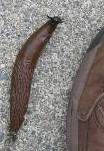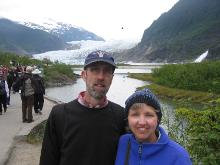 The highlight of the year for Tim and me was taking a cruise to Alaska with Tim's parents. We did the usual fine dining and delicious eating on the cruise as shown, but the best part was seeing the spectacular Alaskan scenery. We spent a few days in Seattle, Tim's birthplace, then spent 7 days on the ship and 5 on land. It was fabulous. We saw (some in the photos): a rainforest, giant slugs, the Mendenhall glacier (among many glaciers) and a famous point that the naturalist on the ship assured us very few have the chance to see --- though 3,000 on our ship saw it! We figure we saw almost every kind of wildlife except for bears. We also saw Mt. Rainier and Mt. McKinley (ie, Denali), which is breath-taking.

In August Tim fell off a truck while helping a friend move and broke both bones in his wrist. He healed fine and this winter he is doing more therapy, sawing and splitting 3 cords of wood.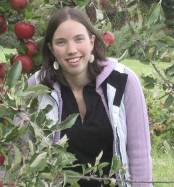 We also want to report that this has been a good year for our children. Kate (in photo) is working at a non-profit human rights organization and living about 1/2 hour from us so we try to see her once a month if possible. Matt has a year until he finishes a computer science degree at Stony Brook University in NY. We are really proud of both of them.
May your new year be filled with blessings,
Laura (and for Tim, Kate, and Matt)